Monday, May 15, 2017
Cool Heads Versus Hot Air
It's Dilbert in denial mode: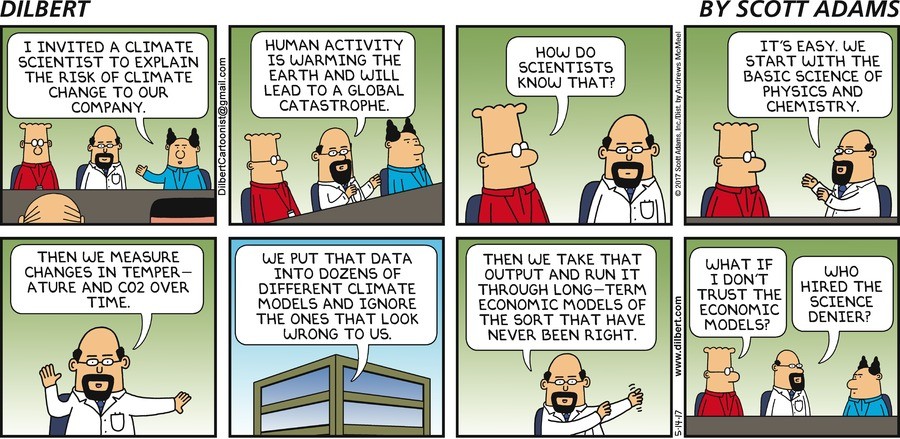 Let the outrage begin...
When you've lost Chris Matthews: Without naming names, the host of MSNBC's "Hardball" told a crowd at Florida's Miami Dade College that ...

The regulators are still at it: Using the "altFEC" twitter account, one of several "alt" sites set up by government work...

Were they the ancestors of piano players? The brain circuits that led to two-sided tools and weapons such as hand-axes and cleavers are the ...

They really are after everyone's job: The study found that 42 percent of UK consumers believe their job is likely to be replaced by a ro...